We live and breath motion, movement and function.
Achieving patients performance goals and living a life without pain is our passion!
Each patient and each case is unique. The field of medicine is changing and we are rapidly seeing the formation of big corporation's making it more and more difficult to find quality affordable care. Physical therapy is no different.
That's why we staff our clinic with highly trained and experienced clinicians who continuously collaborate with researchers and physicians to establish cutting edge, individualized treatment plans.
From the moment you start therapy, you will feel comfortable with our staff and clinic. We work to schedule appointments with the same therapist to provide better continuity of care each visit. We believe the best comprehensive care is derived from the synergy between patient and clinician — A level of excellence and care, tailored to each individual in a friendly supportive environment.
---
Co-owner, Mark Baldwin, PT, CSCS has been practicing sports medicine in the Boston area for over 20 years.
Mark is regarded as an expert in the treatment of athletic hip injuries such as labral injuries, dysplasia, psoas dysfunction and post-operative hip arthroscopy. He speaks on this subject and is involved in research to help reduce these type of injuries in hockey players and performing artists. Other special interests include pediatric/ adolescent sports medicine, treatment of post-surgical shoulder and knee patients, working with performing artists, running injuries, managing injuries in the overhead athlete, manual therapy and patella-femoral pain.
Mark has been a Certified Strength and Conditioning Specialist since 2001 and is active in the community working with local school teams and individual athletes teaching injury prevention and performance enhancement programs.
Mark's specialties include: Athletic hip injuries, post- operative hip arthroscopy, Hip dysplasia, hip labral injuries, Sports Medicine, Upper extremity Injuries, Treatment of the overhead athlete- non-surgical and post-surgical, Treatment of performing artists, Treatment of postsurgical and sports related knee injuries, corrective exercise.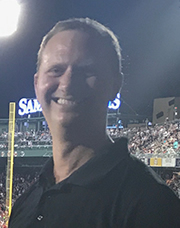 Co-owner, James Sanderson DPT, PT graduated from the University of Massachusetts Lowell with a Doctorate of Physical Therapy in 2010.
James has extensive experience treating a variety of orthopedic, post-surgical, overuse, traumatic and athletic injuries whether it be the weekend warrior to professional athletes. His expertise is in Post-operative ACL Reconstruction, Sports Medicine, Vestibular Rehabilitation, Concussion Management, and Post-operative total joint replacement surgeries.
James has worked in several private and hospital-based outpatient clinics, and uses the combination of manual techniques, therapeutic exercises and functional/sport training activities to help improve his patient's knowledge to become more functional, ensure they are able to live a healthy lifestyle, and to educate with a goal of injury prevention.
James is also proud to be a part of Move Together, a non-profit company that works to bring quality rehabilitation medicine to undeserved communities across the country and the world, by volunteering in the administration and program development of the company. James serves as the Director of Impact, which helps improve each program Move Together organizes each year. He also has a special interest in their Clinic Development programs and continues to travel to Guatemala to help build physical therapy clinics. While in Guatemala, his work with the Move Together aims to improve education for local physical therapists to create a sustainable change for better access to quality care in this underserved community.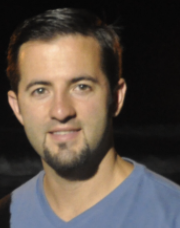 ---
Our passion is to give back to our community here and globally through our connection with Move Together
Our staff works alongside Move Together in several capacities. Through their Clinic Enhancement and Development programs we work to build "A clinic in every community, and a community in every clinic." During the international service trips we work together to build a new clinic in areas with little to no access to quality rehabilitation medicine, and then build sustainably by educating local physical therapists.
Locally we also participate with other two programs:
The Pro Bono Incubator which is a domestic program that gives grant money to applicants in the rehab profession to help enhance clinics or support their ideas that help serve patients better.
The second program is PT Day of Service which will have participants in all 50 states and 55 countries around the world this year. The idea is to have a day in October to give back to the communities we live in to better the lives of those we serve, most simply it's a day of community service within the healthcare profession.
Please visit www.movetogether.org to learn more about their program, donate, or volunteer.